Dr. Chistopher Dunn
PT, DPT, OCS, CMP, CERT MDT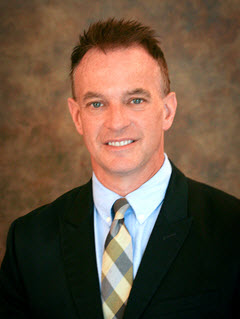 Dr. Christopher Dunn graduated from Daemen College's Physical Therapy program in 1988.  He earned his Clinical Doctorate Degree in Physical Therapy from Evidence in Motion in 2015. With an insatiable thirst for knowledge and expertise, he received certifications in the McKenzie Method of Mechanical Diagnosis in 2003, Mulligan Certified Practitioner in 2013 and Dry Needling Practitioner in 2016. He holds the distinction as a Board Certified Specialist in Orthopedic Physical Therapy since 1996.
Dr. Dunn's approach to care combines his extensive education and experience with an innovative and proven analytical process he calls LQET (Listen, Question, Evaluate, and Treat)-aligned in a continuum to achieve optimal patient results.
After starting Dunn Physical Therapy in 1998, market demand for Dunn Physical Therapy's outstanding approach to patient care led to expansion with clinics in Cary, Apex and Raleigh. In 2015, Dunn Physical Therapy partnered with Confluent Health. Dr. Dunn left the company and in 2018 opened Physical Therapy Partners.  This new venture focuses once again, on delivering the best possible results in a patient centered and friendly atmosphere.
Dr. Dunn served on the Board of Physical Therapy Examiners from 2015-2017 and is an active member of the Independent Practicing Physical Therapists of which he served as treasure from 2000-2010.