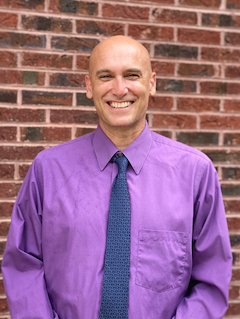 Matt is one of our PTs here at Physical Therapy Partners. As a colleague of ours at Dunn Physical Therapy, we're thrilled to have him back for the next step of our journey!
Matt got into physical therapy because of repeated encounters as a patient; as a high school runner and soccer player, Matt faced his fair share of injuries. That shared passion for getting back in the game is what drove him to study Physical Therapy at Boston University, where he graduated in 1991.
Matt's approach to physical therapy is highly customized and tailored to each patient. It's best summed up in a philosophy espoused by his high school history teacher. It's called the 5 Ps: Prior Planning Prevents Poor Performance. Whether you're on the field, on the job, or just at home, Matt wants to not only help you recover but prevent you from having to come back!
That said, Matt does enjoy getting to know his regulars on a personal level. And when he's not at work, he stays young by running and biking with his family.